Welcome to Happy Hounds Homeward Bound Rescue

Happy Hounds Homeward Bound Rescue is a non-profit organization whose main purpose is to rescue dogs from high kill shelters and place them in their forever homes. We are an approved 501c3 with the Internal Revenue Service.
We are a family based organization committed to rescuing dogs that are at risk of euthanasia. We have a number of volunteer's who provide loving and caring foster homes for these dogs. We foster all breeds and ages of dogs. Most of these dogs come from shelters that don't have adequate space nor the financial resources available to shelter these dogs. The alternative is euthanasia. Currently, about 64% of incoming animals in US shelters are euthanized. Our organization helps to offset the number of animals being euthanized by providing fostering and adoption services to families in and around Pennsylvania, Maryland, Washington, Virginia and West Virginia areas.

All of our dogs are vaccinated, spayed or neutered, micro-chipped, and on heart-worm preventative. We rely completely on donations and adoption fees to cover the costs associated with these various treatments.
Our organization relies completely on our foster's to provide caring and loving homes to these dogs until they are adopted and placed with their forever home. Please consider becoming a foster and opening your home to a dog in need of love and care.

Let a dog make a difference in your life!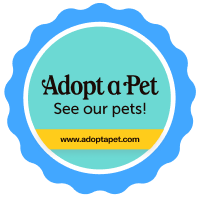 Do you like this page?